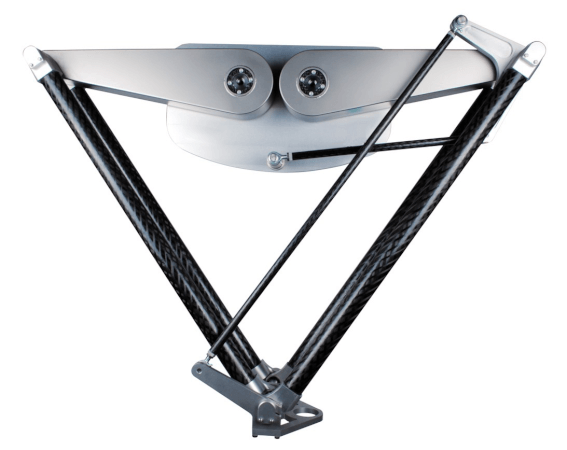 X-Delta 2+1
The design concept with a minimum of mechanical components results in a high quality robot
Robot control integrated in the NJ robotics controller
Control of up to 8 robots by one controller
Degrees of freedom: 2 + 1 (rotational axis optional) 
Up to 200 cycle per minute
Models from 800 to 1,500 mm working range
Payload range: 3 to 35 kg
TWIN model for applications that a long gripper is required
IP65 protection class
ISO mount gripper interface
Low maintenance, easy access to components
Specifications & ordering info
Ordering information
Note: Servo motors included in the Delta robot.
Delta robot 2 axes + 1 rot series
Standard models
TWIN model
Encoder cables
CR_UGD21500 (Rotational axis 3)

CR_UGD21000 (Rotational axis 3)
Absolute encoder battery cable (encoder extension cable only)
Power and brake cables
Vision
Machine controller
Control of up to 8 Delta robot
depending on the number of axes supported by the CPU
Computer software
Dimensions
Standard models
CR_UGD21500_
⬜

R
CR_UGD21000_
⬜

R
CR_UGD2800_
⬜

R
TWIN model
CR_UGD21000T_NR
How can we help you?
If you have a question or would like to ask for a quote, please contact us or send a request.
+27 (0)11 579 2600
Contact us
Contact me X-Delta 2+1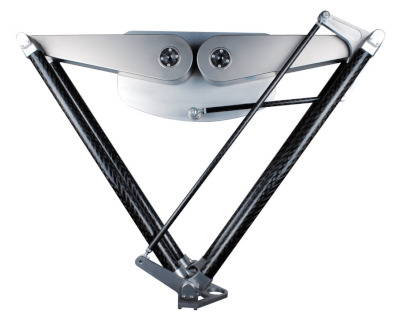 Thank you for submitting your request. We will come back to you as soon as possible.
We are experiencing technical difficulties. Your form submission has not been successful. Please accept our apologies and try again later. Details: [details]
Download
Request quotation
Request quotation
Quotation for X-Delta 2+1
By completing this form you can request a quotation. Your personal details will be handled confidentially.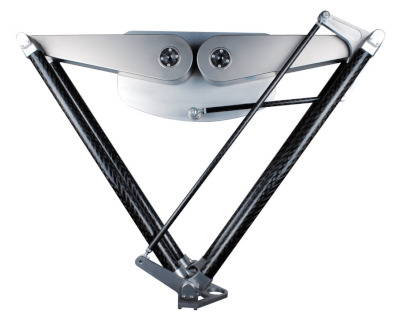 Thank you for requesting a quotation. We will provide you with the required information as soon as possible.
We are experiencing technical difficulties. Your form submission has not been successful. Please accept our apologies and try again later. Details: [details]
Download
Delta Robot Series
Standard models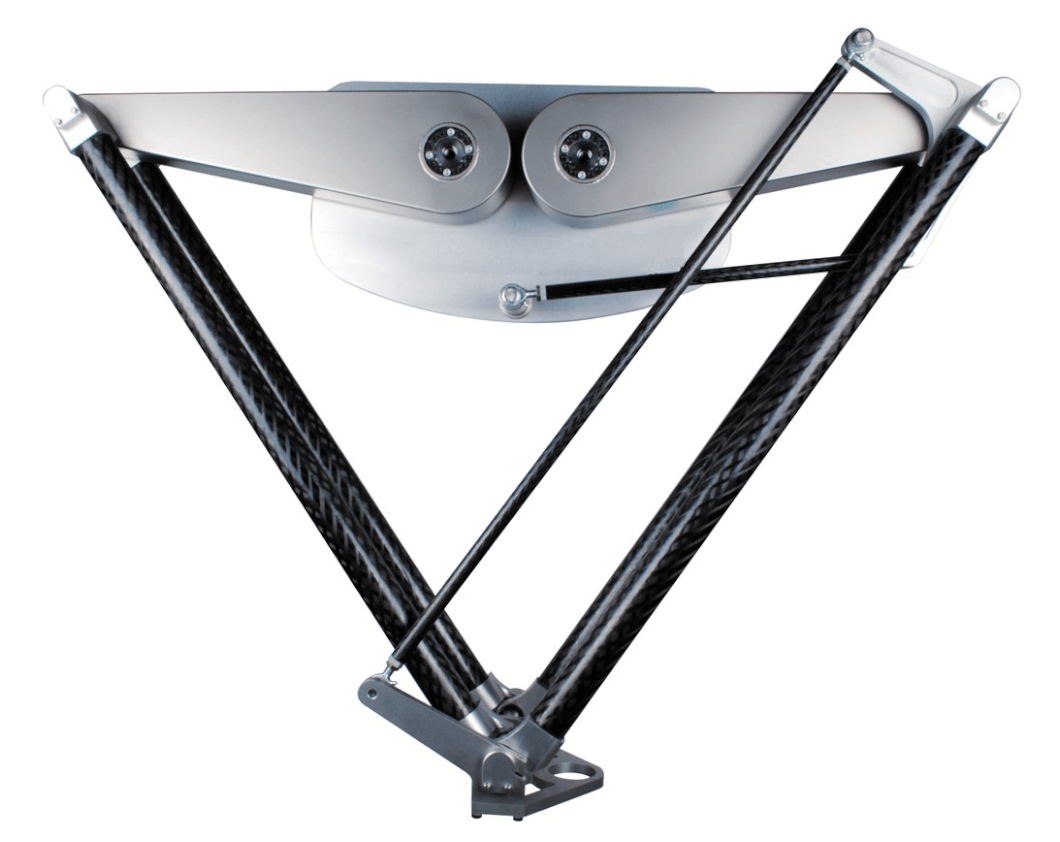 CR_UGD21500
Rated working range: 1,500 x 347 mm (Max. 800 mm)
Max. payload: 35 kg
Cycle time 500/300/100 mm (5 kg): Up to 45 cycle/min
Protection class: IP65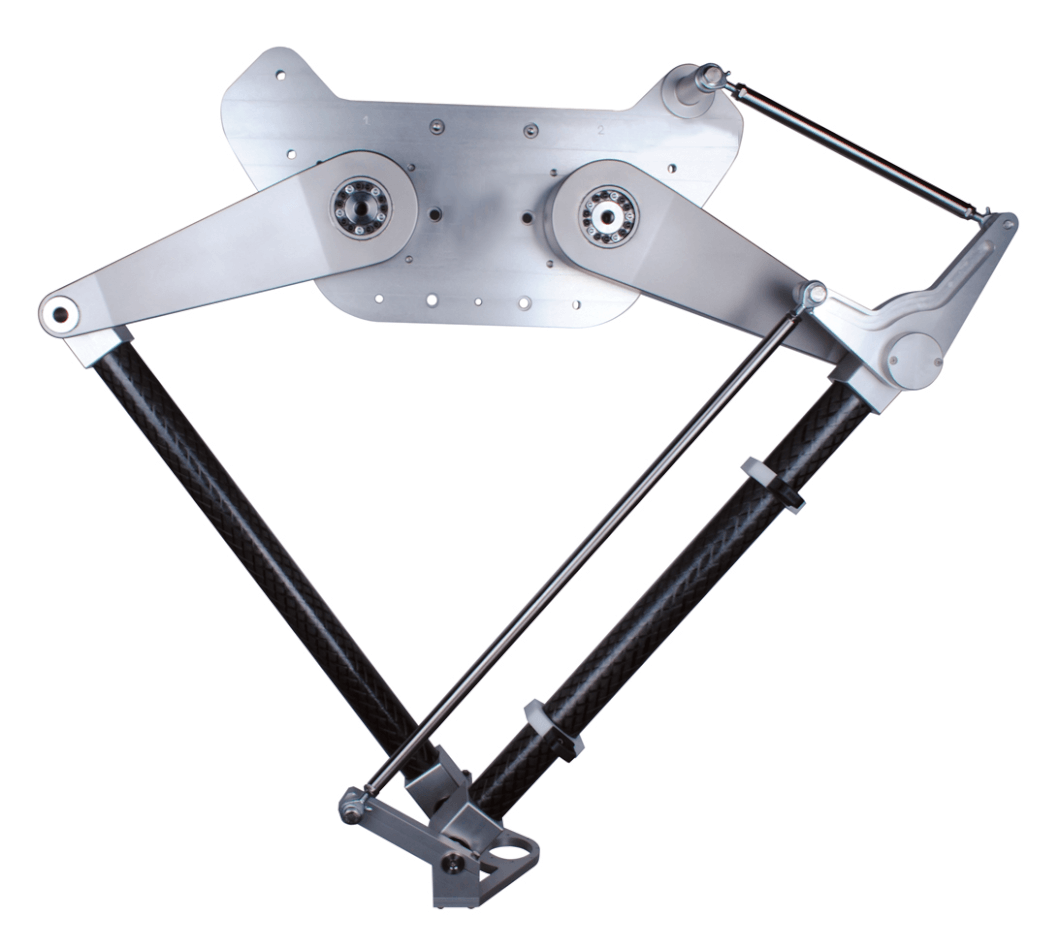 CR_UGD21000
Rated working range: 1000 x 342 mm (Max. 597 mm)
Max. payload: 30 kg
Cycle time 500/300/100 mm (5 kg): Up to 50 cycle/min
Protection class: IP65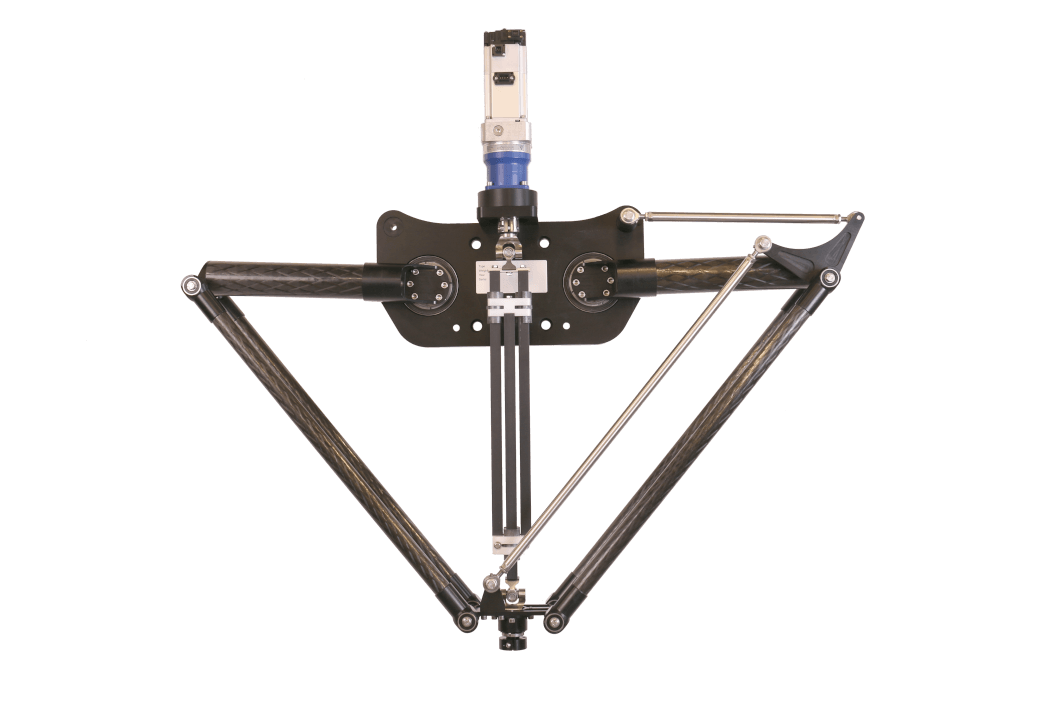 CR_UGD2800
Rated working range: 800 x 265 mm / 800 x 209 (with rotational axis)
Max. payload: 3 kg
Cycle time 25/305/25 mm (0.1 kg): Up to 200 cycle/min
Protection class: IP65
TWIN model
CR_UGD21000T
Rated working range: 1,000 x 342 mm (Max. 597 mm)
Max. Payload: 40 kg
Cycle time 500/300/100 mm (5 kg): Up to 40 cycle/min
Protection class: IP65