How to contact us or any of our sales representatives.
In Europe Omron is present with own sales offices and/or represented by local distributors. Next to sales offices we have application centres, development centres, factories, a logistics centre and a repair centre.
Local sales office / Omron representative.
Learn more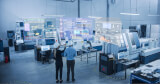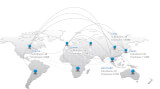 Whether you want to expand into new industrial sectors or entirely new geographical markets, OMRON can help, with uniquely localised support. So if you have ...
Learn more