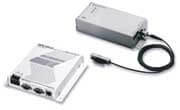 V640 SEMI
RFID system for use in various Semiconductor applications (FOUPS & pods)
Semiconductor applications require special product features in terms of chemical resistance and protocol for Identification systems. Omron's V640 is able to provide both e.g. communication with standardized glass transponders from Texas Instruments and SECS I/II protocol as well.
Conformity to related SEMI standards (SEMI E99, E4 and E5)
Antenna dimensions conforming to SEMI E15.1
Reading/writing ability of glass multi-page transponders (TI)
Noise measurement function for best antenna performance
Serial Network connectivity (RS485) for operation of several controllers at the same time
How can we help you?
If you have a question or would like to ask for a quote, please contact us or send a request.
+27 (0)11 579 2600
Contact us
Contact me V640 SEMI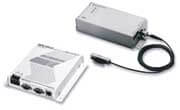 Thank you for submitting your request. We will come back to you as soon as possible.
We are experiencing technical difficulties. Your form submission has not been successful. Please accept our apologies and try again later. Details: [details]
Download
Request quotation
Request quotation
Quotation for V640 SEMI
By completing this form you can request a quotation. Your personal details will be handled confidentially.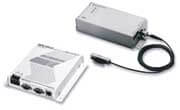 Thank you for requesting a quotation. We will provide you with the required information as soon as possible.
We are experiencing technical difficulties. Your form submission has not been successful. Please accept our apologies and try again later. Details: [details]
Download