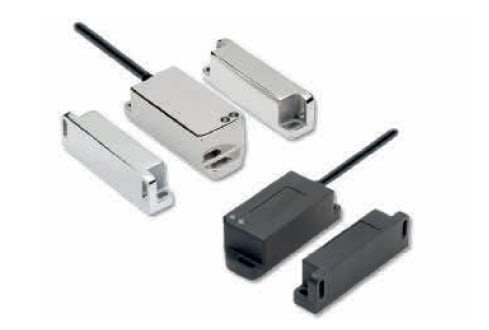 F3S-TGR-S_A/-S_D
Standalone non-contact door switch
Standalone non-contact switches support applications like guarding doors or position monitoring in machines. They are using the proven Omron non-contact technology allowing to cover mechanical tolerances and vibrations.
Models with single or dual actuator available
Based on hall technology
Connect up to 20 switches in series
LED for easy diagnosis
Operates behind stainless steel fittings
Non-contact – no abrasion – no particles
Compensation of mechanical tolerances
Suitable for high pressure cleaning, CIP and SIP processes due IP69K (pre-wired types)
Conforms to safety categories up to PLe acc. EN ISO 13849-1
Specifications & ordering info
Ordering information
Switches
Polyester housing
Stainless steel housing
Accessories
Set of Torx safety screws (M4, 4 × 30 mm, 4 × 20 mm, 4 × 10 mm; incl. washers and Torx bit)
Specifications
Mechanical data
Green LED: Indication of safety circuits closed (Guard closed, actuator present, feedback circuit checked)

Yellow LED: Indication of safety circuits open (Actuator removed)
Electrical data
Approved standards
Wiring example (serial connection with manual restart)
(up to PLe acc. EN ISO 13849-1)

Safety Circuit 1 (Black/White) utilises internally checked force guided relay contacts and is connected in series with the corresponding Safety Circuit 2 (Yellow/Green) of the next switch. Allows minimal wiring and higher current switching to K1 and K2 contactors.

A manual start and contactor feedback check is achieved by connecting K1(Aux) and K2(Aux) feedback contacts and momentary start button through the orange and brown feedback check.

 
How can we help you?
If you have a question or would like to ask for a quote, please contact us or send a request.
+27 (0)11 579 2600
Contact us
Contact me F3S-TGR-S_A/-S_D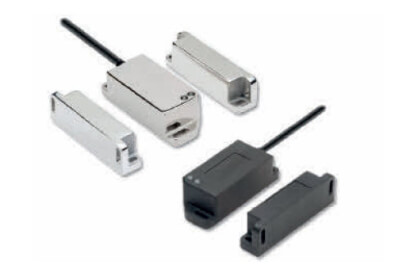 Thank you for submitting your request. We will come back to you as soon as possible.
We are experiencing technical difficulties. Your form submission has not been successful. Please accept our apologies and try again later. Details: [details]
Download
Request quotation
Request quotation
Quotation for F3S-TGR-S_A/-S_D
By completing this form you can request a quotation. Your personal details will be handled confidentially.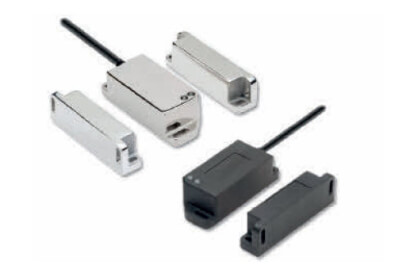 Thank you for requesting a quotation. We will provide you with the required information as soon as possible.
We are experiencing technical difficulties. Your form submission has not been successful. Please accept our apologies and try again later. Details: [details]
Download