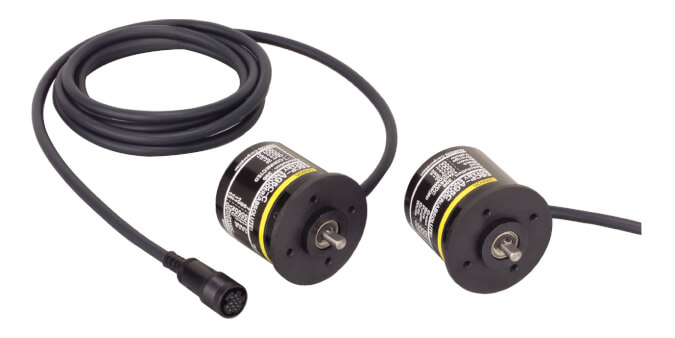 E6CP-A
E6CP-A
Low-cost Encoder with Diameter of 50 mm
Absolute model
External diameter of 50 mm
Resolution: 256 (8-bit)
Lightweight construction using plastic body
Specifications & ordering info
Ordering information
Encoders
Note: When connecting to the H8PS, use the E6CP-AG5C-C, which is connected using a connector. It cannot be used on other models.
Accessories (Order Separately)
Specifications
Current consumption1

Maximum response frequency2

Output code incremented by CW (as viewed from the end of the shaft)

1 μs max. (Control output voltage: 16 V, Load resistance: 1 kΩ, Output cable: 2 m max.)

Operating: −10 to 55°C (with no icing), Storage: −25 to 85°C (with no icing)

200 MΩ min. (at 500 VDC) between current-carrying parts and case

500 VAC, 50/60 Hz for 1 min between current-carrying parts and case

Destruction: 10 to 55 Hz, 1.5-mm double amplitude for 2 hours each in X, Y, and Z directions

Destruction: 1,000 m/s2 3 times each in X, Y, and Z directions

Degree of protection3

Case: ABS, Main unit: PPS, Shaft: SUS416, Mounting Bracket: Galvanized iron

Coupling (excluding Connector Models), Servo Mounting Bracket,

Hexagonal wrench (excluding Connector Models), Instruction manual
---
1. An inrush current of approximately 8 A will flow for approximately 0.3 ms when the power is turned ON.
2. The maximum electrical response speed is determined by the resolution and maximum response frequency as follows:
This means that the Rotary Encoder will not operate electrically if its speed exceeds the maximum electrical response speed.
How can we help you?
If you have a question or would like to ask for a quote, please contact us or send a request.
+27 (0)11 579 2600
Contact us
Contact me E6CP-A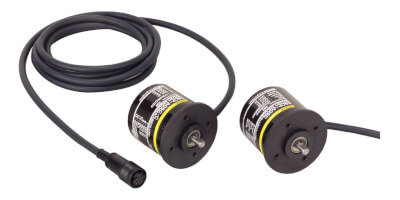 Thank you for submitting your request. We will come back to you as soon as possible.
We are experiencing technical difficulties. Your form submission has not been successful. Please accept our apologies and try again later. Details: [details]
Download
Request quotation
Request quotation
Quotation for E6CP-A
By completing this form you can request a quotation. Your personal details will be handled confidentially.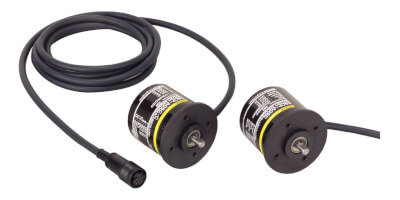 Thank you for requesting a quotation. We will provide you with the required information as soon as possible.
We are experiencing technical difficulties. Your form submission has not been successful. Please accept our apologies and try again later. Details: [details]
Download