A16_-P
Pushbutton switch with 16mm diameter, PCB-mounting version
A16_-P panel-/PCB-switches are similar to A16, but with PCB terminals. A lever enables easy mounting and removal of the socket. Separable types greatly reduce installation time. The hold status can easily be checked from the rear of the PCB.
Panel-/PCB-mounted pushbutton switch
16mm diameter improves operating efficiency
Enables many combinations of operating parts with the extensive A16 series line-up
Achieves large reduction in wiring work by placing operating switches on boards
Helps standardise operating sections and prevent wiring errors
How can we help you?
If you have a question or would like to ask for a quote, please contact us or send a request.
+27 (0)11 579 2600
Contact us
Contact me A16_-P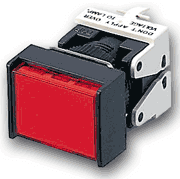 Thank you for submitting your request. We will come back to you as soon as possible.
We are experiencing technical difficulties. Your form submission has not been successful. Please accept our apologies and try again later. Details: [details]
Download
Request quotation
Request quotation
Quotation for A16_-P
By completing this form you can request a quotation. Your personal details will be handled confidentially.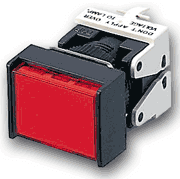 Thank you for requesting a quotation. We will provide you with the required information as soon as possible.
We are experiencing technical difficulties. Your form submission has not been successful. Please accept our apologies and try again later. Details: [details]
Download