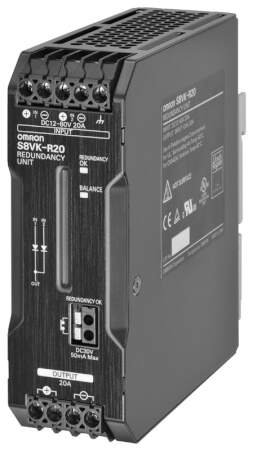 S8VK-R
The right redundancy unit for your back-up applications.
When the S8VK-R is used with switching power supplies, it provides a backup system for critical applications that require absolute reliability and zero downtime.
Redundancy operating LED for status confirmation
Signal output for failure detection of power supplies
Operation temperature range: -40 to 70°C
Double your operational lifetime by adjusting the power supply voltage to light-up the Balance LED
Power Boost function is possible when used with S8VK-G series power supplies
Specifications & ordering info
Ordering information
Specifications
LED (Green), The function to know the both of PS operate normally.

LED (Green), The function to help to get the balance of 2 unit PS output voltage
How can we help you?
If you have a question or would like to ask for a quote, please contact us or send a request.
+27 (0)11 579 2600
Contact us
Contact me S8VK-R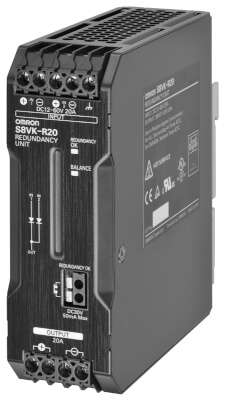 Thank you for submitting your request. We will come back to you as soon as possible.
We are experiencing technical difficulties. Your form submission has not been successful. Please accept our apologies and try again later. Details: [details]
Download
Request quotation
Request quotation
Quotation for S8VK-R
By completing this form you can request a quotation. Your personal details will be handled confidentially.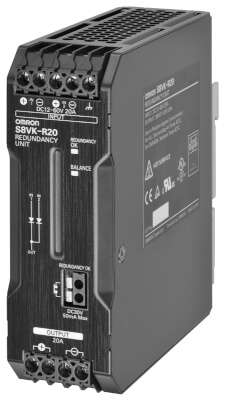 Thank you for requesting a quotation. We will provide you with the required information as soon as possible.
We are experiencing technical difficulties. Your form submission has not been successful. Please accept our apologies and try again later. Details: [details]
Download