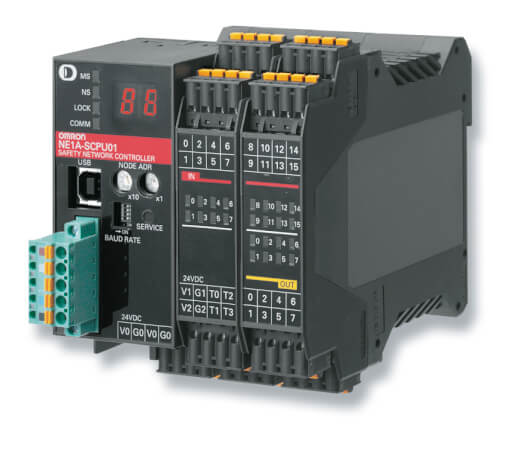 NE1A-SCPU_
Safety network controller NE1A
The NE1A hosts the safety application program. All local and DeviceNet safety-based in- and outputs are monitored and controlled by the NE1A. It manages up to 16 DeviceNet safety slaves and can be seamlessly integrated in a standard DeviceNet system.
Removable cage-clamp terminals for easy installation
Predefined and certified function blocks for easy programming
LED display and status LEDs for advanced diagnostics
System status on DeviceNet for easy troubleshooting and predictive maintenance
Easy scalability through the addition of DeviceNet safety devices
Specifications & ordering info
Ordering information
254 function block programming

254 function block programming
Software
Accessories
| | | |
| --- | --- | --- |
| | | |
| | CF-Card slot to store configuration | |
Specifications
General specifications
Safety input specifications
Safety output specifications
Test output specifications
How can we help you?
If you have a question or would like to ask for a quote, please contact us or send a request.
+27 (0)11 579 2600
Contact us
Contact me NE1A-SCPU_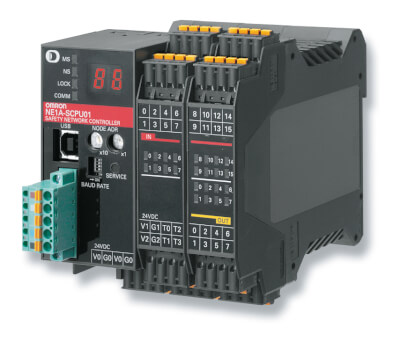 Thank you for submitting your request. We will come back to you as soon as possible.
We are experiencing technical difficulties. Your form submission has not been successful. Please accept our apologies and try again later. Details: [details]
Download
Request quotation
Request quotation
Quotation for NE1A-SCPU_
By completing this form you can request a quotation. Your personal details will be handled confidentially.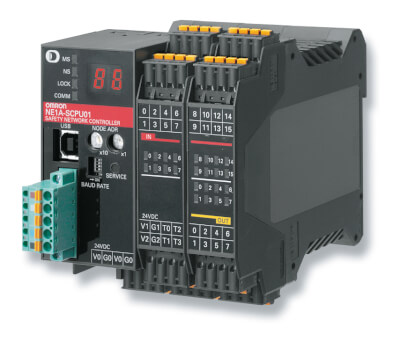 Thank you for requesting a quotation. We will provide you with the required information as soon as possible.
We are experiencing technical difficulties. Your form submission has not been successful. Please accept our apologies and try again later. Details: [details]
Download
Safety Units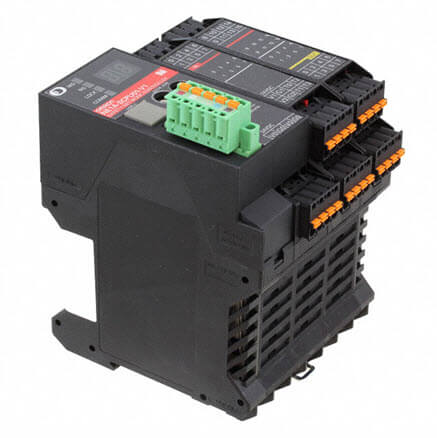 NE1A-SCPU01-V1
Compact Safety controller with 16 SDI / 8 SDO build-in
With Safety Network Master capabilities, up to 32 Safety nodes
Reduce and simplifying the Safety systems
Up to Ple according to the ISO 13849-1 and SIL 3 according to the IEC 61508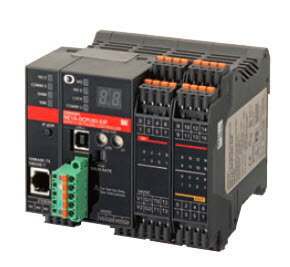 NE1A-SCPU01-EIP
Compact Safety controller with 16 SDI / 8 SDO build-in
Monitors safety system via EtherNet/IP
With Safety Network Master capabilities, up to 32 Safety nodes
Reduce and simplifying the Safety systems.
Up to Ple according to the ISO 13849-1 and SIL 3 according to the IEC 61508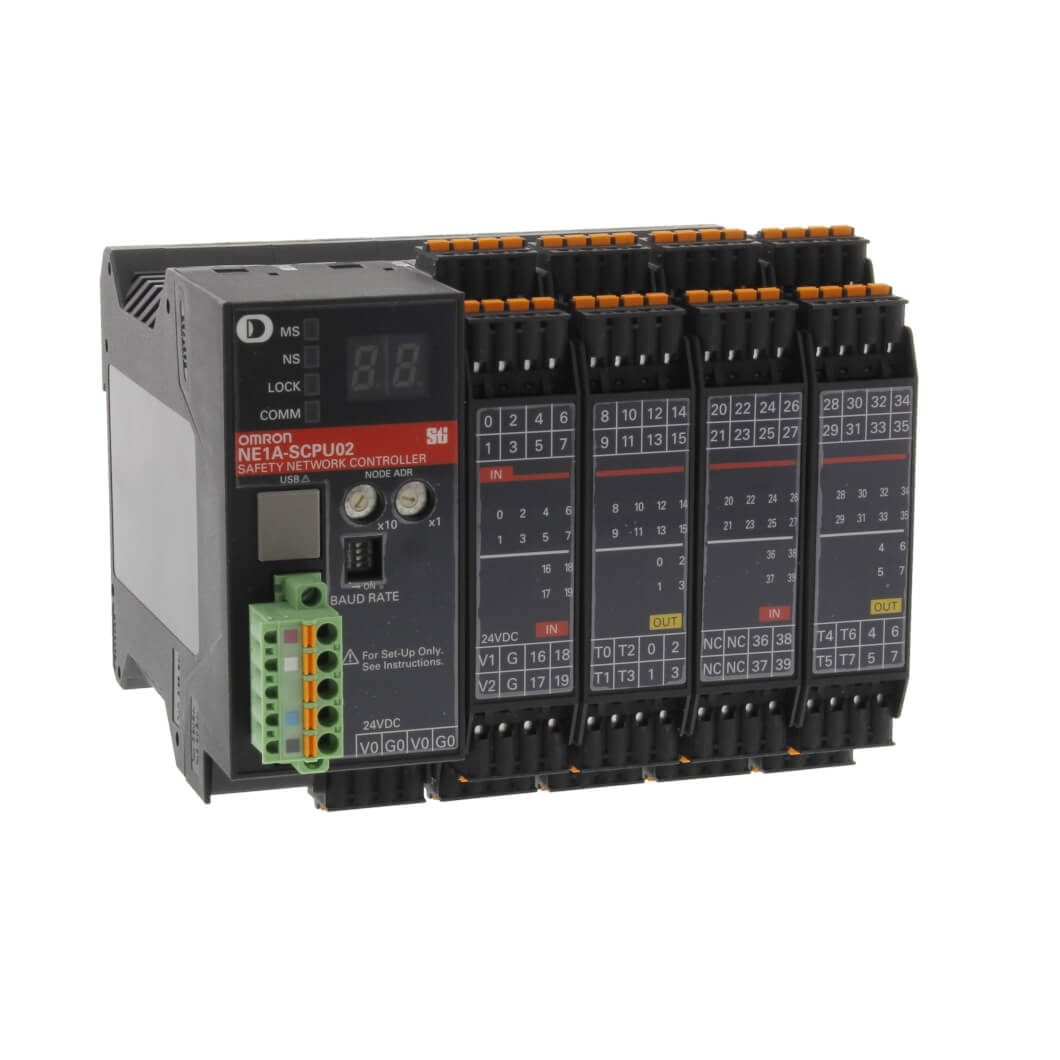 NE1A-SCPU02
Compact Safety controller with 40 SDI / 8 SDO build-in
With Safety Network Master capabilities, up to 32 Safety nodes
Reduce and simplifying the Safety systems
Up to Ple according to the ISO 13849-1 and SIL 3 according to the IEC 61508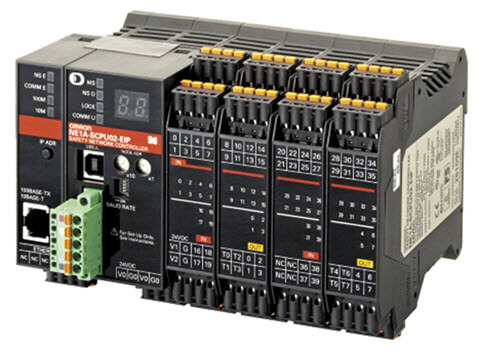 NE1A-SCPU02-EIP
Compact Safety controller with: NE1A-SCPU02-EIP 40 SDI / 8 SDO build-in 
Monitors safety system via EtherNet/IP
With Safety Network Master capabilities, up to 32 Safety nodes 
Reduce and simplifying the Safety systems
Up to Ple according to the ISO 13849-1 and SIL 3 according to the IEC 61508