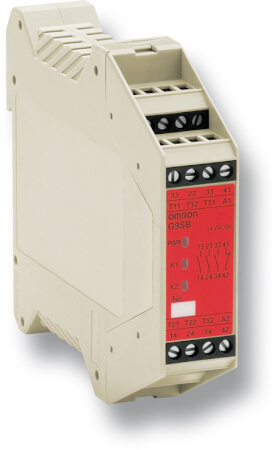 G9SB
Slim-size safety unit
G9SB is a family of slender safety relay units, providing two safety contacts in a 17.5mm- and three safety contacts in a 22.5mm-wide housing.
17.5mm- and 22.5mm-wide housing
1- and 2-input channel units
Manual and automatic reset units
Certification up to PLe according to EN ISO 13849-1 depending on the application
Specifications & ordering info
Ordering information
Specifications
Power input
Inputs
Note: Indicates the current between terminals A1 and A2.
Contacts
Characteristics
---
How can we help you?
If you have a question or would like to ask for a quote, please contact us or send a request.
+27 (0)11 579 2600
Contact us
Contact me G9SB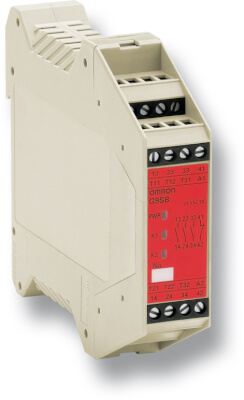 Thank you for submitting your request. We will come back to you as soon as possible.
We are experiencing technical difficulties. Your form submission has not been successful. Please accept our apologies and try again later. Details: [details]
Download
Request quotation
Request quotation
Quotation for G9SB
By completing this form you can request a quotation. Your personal details will be handled confidentially.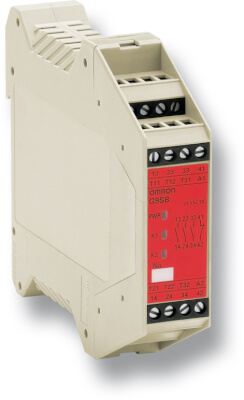 Thank you for requesting a quotation. We will provide you with the required information as soon as possible.
We are experiencing technical difficulties. Your form submission has not been successful. Please accept our apologies and try again later. Details: [details]
Download