How can data help reduce costs in the automotive industry? OMRON Automotive Electronics Italy has upgraded its production line of Power and G8HN relays for the automotive market. The project, led by OMRON's i-BELT Data Services team, has helped OMRON A.E.I. attain a quality gate of 100% on assembled parts, reducing costs associated with waste and additional checks, with a return on investment achieved after just one year.
The high quality standards in the automotive industry require increased focus on efficiency and process repeatability when selecting the right technologies in production of components for the industry. This is what led OMRON Automotive Electronics Italy (A.E.I.), a company that produces around 30 million parts for the global automotive market each year, to revise its manufacturing strategies using data analysis as a tool for smart, real-time management of critical process-based defects.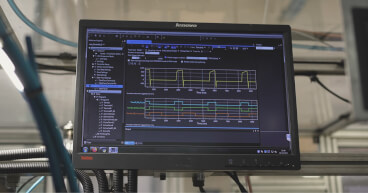 The first step of this strategic overhaul was to upgrade the Power and G8HN relays production line, an initiative supported by i-BELT Data Services, a technology service provided by OMRON's Industrial Automation Business (IAB) division for everything relating to data acquisition and processing on board the machine.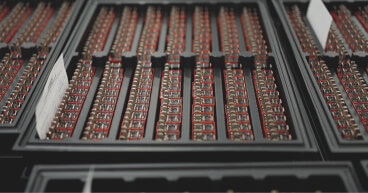 Measuring the forces at play
The primary objective behind OMRON A.E.I.'s decision to upgrade its relay production line was to stamp out any inefficiencies that could result in batch defects and consequently cause financial losses and increase the risk of faulty parts reaching the customer. With support from OMRON IAB's i-BELT Data Services, OMRON A.E.I. developed a new quality-control model, which is no longer based on subjective intervention by downstream operators. Instead, the model is built on real-time analysis guided by intelligent systems able to eliminate any human error and faulty parts reaching the customer.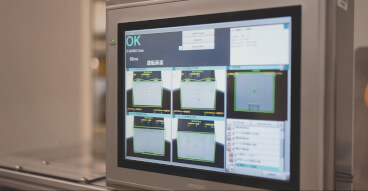 Read more about OMRON's i-BELT Data Services. (tcm:502-109131)
Contact us for more information