Integrated data control, motion control and machine vision for next-generation automotive production line
Published on April 24, 2020 in Industry 4.0
The Mexican regional headquarters of a leading manufacturer of premium air brake actuators for global on-highway and specialty markets required a new automated production assembly line. One of the company's key performance indicators is to deliver a fully assembled product every 30 seconds, and it is with this end goal at the forefront that the team started the process of automating the production line.
The manufacturer was interested in implementing a system that would employ cutting-edge technology in a cost-effective way. In addition, the system needed to be up and running quickly in order to meet growing demand. The company chose Omron as its partner in automation design and installation thanks to Omron's reputation for offering advanced technology with excellent customer service throughout a project's span.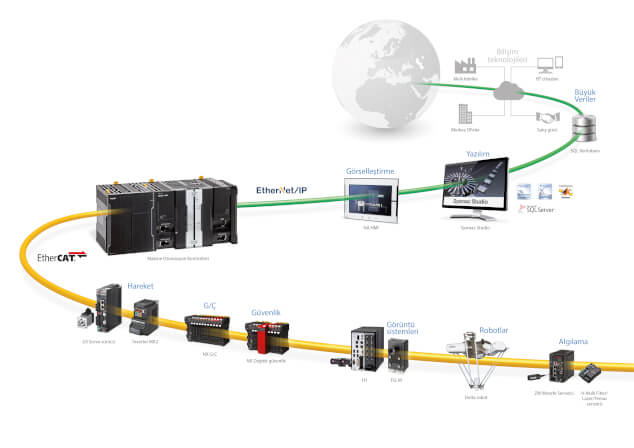 The new production line leveraged Omron's powerful Sysmac platform that brings the entire solution under the umbrella of a single software and a single brand. The fully integrated solution successfully overcame all technical challenges related to design, installation and testing, and the resulting automation technology was able to achieve the desired throughput while significantly reducing the number of operators required at any given time.
Customer benefits
The customer achieved their goal of quickly and cost-effectively designing and building a new machine utilizing vanguard technology that manufactures and fully assembles a high-quality brake every 30 seconds.
Automotive Success Story