Four top tips for automation projects in the food and beverage industry
Published on February 22, 2021 in Operational Excellence
A challenge accelerated by the Coronavirus pandemic has seen producers having to juggle between longer term range proliferation centred on consumer demands, and range (SKU's) reduction caused by retailers and consumers rapidly changing buying habits. Companies that break new ground by using innovative technologies not only gain agility but also reduce scrap, contamination risk, waste and losses.
What should manufacturers in the food industry look for when automating the flow of goods? What pitfalls should be avoided? The following four tips will help you to understand what's important for streamlined machine loading and unloading processes.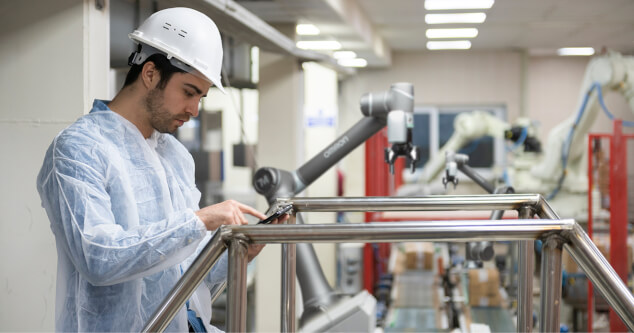 1. Set goals and evaluate processes
Flexibility, quality, labour related issues and sustainability are just some of the key drivers we recognise from speaking to customers.
Whatever the driver, any project must have a goal that determines it's success.
Automation can be employed to continuously monitor and report on a process, giving a  producer real time access to information on topics such as takt time, downtime, quality performance and idling to name a few. It can, if properly deployed be used to monitor at defined stages of a process enabling bottlenecks to be identified and incremental changes measured and understood.
2. Involve employees
In the context of the physical flow of goods within a production environment, the protection of the labour force from physical harm is paramount. This same labour force understands the detail of these movements and should be included in discussions about how to improve the process. After all, it's about automation supporting the workforce.
3. Choose the right partner
It's important to ensure that a technology partner has a broadly diversified automation portfolio, including a comprehensive range of adaptable solutions for individual challenges. It also makes sense to have a network of system integrators, providing expertise and services tailored to the industry, at all levels.
4. Consider raw materials, packaging etc. as a complete package
A plant, production line or machine is only as good as the services it receives in terms of raw materials, packaging and consumables.