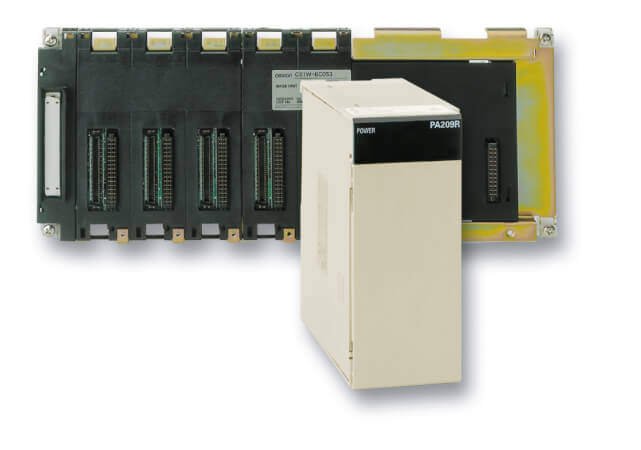 CS Power Supplies, Backplanes
Expand with up to 7 racks
CS1 systems can operate on 24 VDC power supply, or on 100 - 240 VAC mains. For small-scale systems with mainly digital I/O a low-cost small-capacity power supply can be used. For systems with many analog I/Os and control/communication units, it may be necessary to use a larger power supply unit.
PLC racks are available in several sizes, from 2 to 10 slots wide. Special backplanes are required for duplex systems. Depending on the CPU type, up to 7 expansions can be connected to the CPU rack, giving a total capacity of 80 I/O units. The total length of the expansion cables of one system may be up to 12 m.
Specifications & ordering info
Ordering information
Power supplies
Backplanes
Accessories
I/O Expansion cable to connect CS1 CPU backplane or
Expansion backplane to next
Expansion backplane.
How can we help you?
If you have a question or would like to ask for a quote, please contact us or send a request.
+27 (0)11 579 2600
Contact us
Contact me CS Power Supplies, Backplanes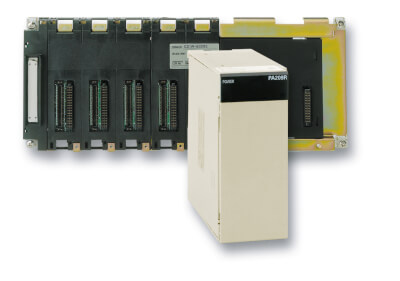 Thank you for submitting your request. We will come back to you as soon as possible.
We are experiencing technical difficulties. Your form submission has not been successful. Please accept our apologies and try again later. Details: [details]
Download
Request quotation
Request quotation
Quotation for CS Power Supplies, Backplanes
By completing this form you can request a quotation. Your personal details will be handled confidentially.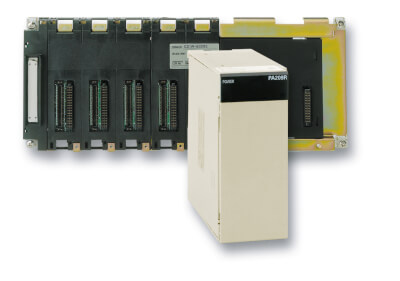 Thank you for requesting a quotation. We will provide you with the required information as soon as possible.
We are experiencing technical difficulties. Your form submission has not been successful. Please accept our apologies and try again later. Details: [details]
Download