Upgrade now from CP1E to CP2E Compact Controller with fully backward compatibility!
Are you using CP1E Controller? Time to upgrade now, empower your Machines with CP2E Controller without minimal effort. It is fully backward compatible with your CP1E and offers more functions to be future proof.
Seamlessly power up your automation without effort
The CP2E Micro PLC is designed for compact Equipment and supports data collection and Machine to Machine communication.
CP2E is a powerful and effective solution for stand-alone machines produced in series where Price/Performance ratio is key. The CP2E Series Controller offers an efficient solution for flexible production where traceability and machine monitoring are essential. Therefore, it supports the process to achieve operational excellence. Further, with extended temperature range the CP2E increases reliability in special applications.
Compared to CP1E, our CP2E Controller offers you the following value
Approximately 5 times faster processing than CP1E
CP2E can meet the demand for faster processing of equipment.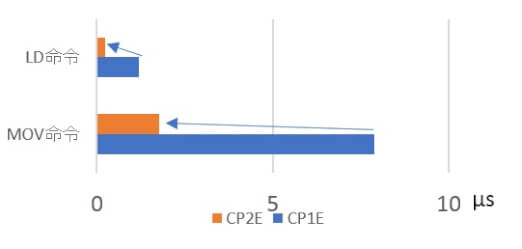 No more need for maintenance
The extended operating temperature range ensures reliable use in machines for non-manufacturing industries where the demand for use of controllers is increasing. The CP2E controller offers the following benefits
Extended operational temperature range
Battery-free operation
Input/Output terminal LED indicators for quick troubleshooting
Automatic recovery by electric interferences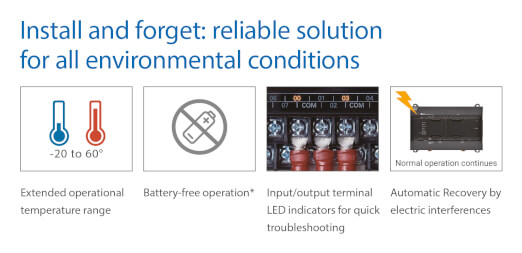 Improved connectivity to networking and serial devices
The CP2E Controller offers a cost-effective way to add Ethernet to compact machines. It collects machine performance data and shares the necessary information with the host network.
Provides 2 ethernet ports for data communication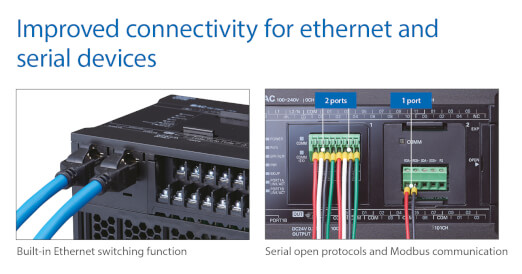 Reduced development time with function blocks (FBs) programming
The CP2E offers structured text and FB programming to create your own FB's and reuse them. The pre-defined program data, in the form of a function block, reduces program development work and improves quality through standardization. This allows virtually anyone to set up machines that perform complex control, reducing the time required for programming, test, debugging, and maintenance.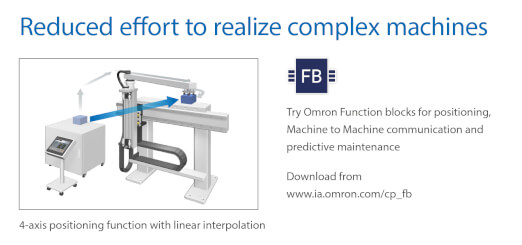 Fully backward compatible with CP1E
The migration from CP1E to CP2E can be easily performed in just a few steps. You can convert the uploaded CP1E program to CP2E with one click.

How to make the conversion?
1. In CX-Programmer, change the PLC model of the CP1E user program from "CP1E" to "CP2E" or "CP2E-N". Also set the CPU format.
2. Automatic conversion is done!
For more information on the conversion procedure and suggested replacement for you CP1E controller please follow CP1E to CP2E Replacement Guide.
CP2E combined with the NB-Series HMI offers a perfect solution for compact range Machines
Download and benefit of NB HMI Faceplates project which reduce programming time with a series of ready to use pages to easily build up your HMI application.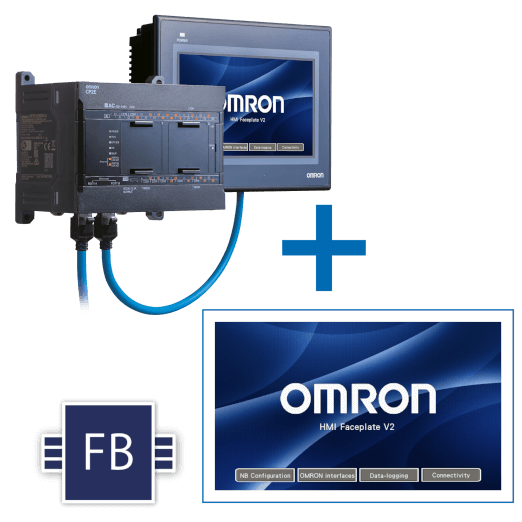 Follow OMRON Industrial Automation Europe on Linkedin