OMRON Invests in Kirin Techno-System, a Comprehensive Manufacturer of Inspection Machines
OMRON Corporation and Kirin Brewery Company, Limited announced that they have signed a Stock Purchase Agreement regarding OMRON's investment in Kirin Techno-System Company (KTS), Limited to supply safe and secure beverages. OMRON's equity stake will be 60%, and Kirin Brewery's 40%.
Lately, as consumers' interest in the safety and security of food and beverages has increased, there is a growing need for advanced quality control and quality inspection to ensure the safety and security of food and beverages at the manufacturing site. 
On the other hand, as the labour shortage in the manufacturing industry accelerates, automation of manual processes has become a management issue. In addition, reducing waste due to quality defects is also critical from the perspective of global environmental conservation to reduce plastic use. 
There is an urgent need to achieve higher inspection accuracy, automation, and reduction of defective products in order to both ensure the safety and security of food and beverages and protect the global environment by reducing the use of plastics and use of production energy. 
Through OMRON joining the investment in KTS, the two companies will jointly develop "Manufacturing DX (Digital Transformation)" solutions utilizing inspection data and contribute to the development of the food and beverage industry. Both companies will co-create new value (solutions) by combining OMRON's advanced control technology with KTS' inspection technology. Specifically, by identifying the causes of defects from inspection data and taking countermeasures, both companies aim to achieve manufacturing sites that do not produce in-process defects. By extending the solutions created through co-creation to customers in the beverage industry around the world, both companies will promote quality improvement and production innovation in the entire food and beverage industry and contribute to global environmental conservation by reducing the number of defective products. 
Through the investment in KTS, OMRON aims to further enhance corporate value by leveraging the strengths of both companies to jointly develop value, providing safe and secure beverages, and contributing to the protection of the global environment. 
For more information click here.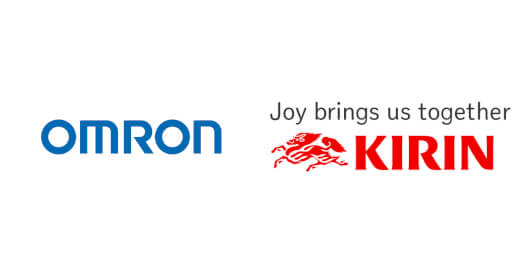 Follow OMRON Industrial Automation Europe on Linkedin