New MicroHAWK V- and F-Series Smart Cameras simplify code reading and inspection with ultra-small footprints
The V/F400 and V/F300 Series Smart Cameras are the latest additions to OMRON's popular MicroHAWK line that offers both code reading and vision inspection capabilities.
The powerful yet compact MicroHAWK V/F400 and V/F300 Series Smart Cameras simplify applications by offering the possibility to combine code reading and vision inspection into a single, highly compact device.
Bundling multiple capabilities in one, the V/F400 and V/F300 Series lower hardware costs and minimize the work required for commissioning and maintenance. Powerful technologies such as liquid lens autofocus options and a high-resolution 5-megapixel color camera ensure exceptional precision while promoting greater flexibility in production line layouts.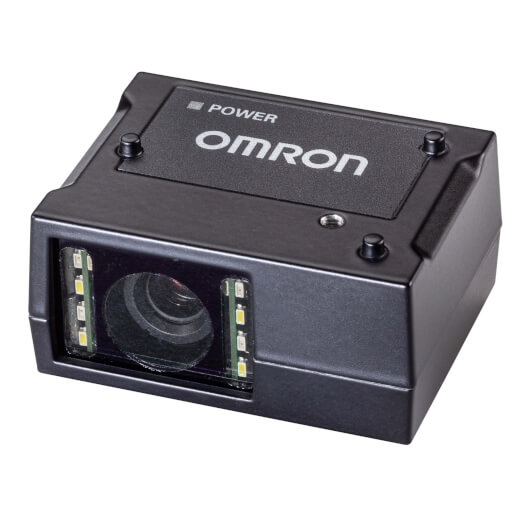 The cutting-edge autofocus technology ensures that the camera can reliably inspect products that vary in size, shape, or desired inspection type. In addition, Omron's advanced X-Mode algorithms can read any code on any surface, including curved, shiny or otherwise textured materials, minimizing downtime and keeping production moving smoothly.
The compact size of the V/F400 and V/F300 Series makes it easy to embed them within space-constrained equipment or mount them on small robots. Their wide variety of supported communication interfaces include Ethernet/IP and PROFINET for added flexibility.
Read more about our vision systems and barcode readers.
Follow OMRON Industrial Automation Europe on Linkedin