E3AS Series offers entirely new ways to use reflective photoelectric sensors
The new E3AS sensors provide the longest sensing distance of 1,500 mm in their class, with the smallest body and the industry's first antifouling coating for revolutionary ease-of-use.
Wider sensing range of 50 to 1,500 mm frees users from selecting sensors depending on sensing distance. 
Stable detection for various workpieces reduces evaluation and adjustment time. 
Compact body eliminates restrictions on installing locations.
Conventional reflective photoelectric sensors have issues that may limit their range of application, such as short sensing distances, possible false detection due to the effect of workpiece colors, and large size.
The E3AS Series adopts the TOF (time of flight) method, which effectively resolves these issues for increased versatility. E3AS Sensors can be used, for example, in high-mix conveyor lines carrying products of various colors and shapes, and assembly lines with restricted space for sensor installation. The industry's first antifouling coating on the sensing surface reduces false detection and maintenance frequency in environments where oil or dust scatters, or steam generates.

Features and benefits:
1. Smallest body and longest sensing distance of 1,500 mm in its class. The E3AS Series, with a wide sensing range of 50 to 1,500 mm, eliminates the need to select different sensors based on application. Users can select either a model with a metal or plastic case to meet their installation environment requirements. Their small size enables installation in confined spaces.
2. Detecting varying colors and materials enables fast evaluation and adjustment. With conventional photoelectric sensors, prior evaluation or positioning was required for each sensing object. The E3AS Series detects sensing objects varying in colors and materials by the set distance, reducing evaluation and adjustment time.
3. Industry-first antifouling coating prevents contamination on the sensing surface (Patent Pending). The antifouling coating on the sensing surface of the E3AS Series prevents water droplets, oil, and dust from sticking to the sensing surface, and keeps the lens from fogging as well. This reduces false detection and cleaning frequency.
4. Laser welding technologies for different materials/metals ensure sealing to avoid sensor failures (Patented). The E3AS Sensor case is made of stainless steel (SUS316L). Our patented laser welding technologies enhance the sealing and adhesion between the parts of the case, reducing failures in enviroments with water (IP69K) and oil (IP67G).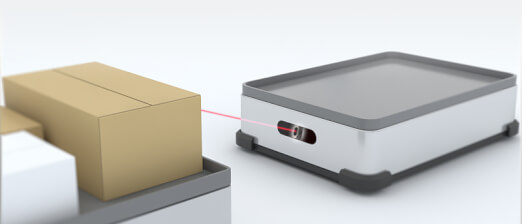 Follow OMRON Industrial Automation Europe on Linkedin